Establishment of Vihiga GTS/GIS Lab
Vihiga County Geospatial Technologies Services (GTS)/Geographical Information System (GIS) Laboratory is a service directorate anchored in the office of the Governor that provides linkages and services between county government departments in the use of geospatial data information for planning and decision making.
LocateIT Ltd undertook the conceptualization, design and installation of the labs fit-outs and GIS infrastructure (hardware, software, internet, network, etc) the seven sites housing the GIS facilities, namely; Vihiga County Government Headquarters in Mbale Town; the Emuhaya Sub-County office; the Hamisi Sub-County office; the Luanda Sub-County office; the Sabatia Sub-County office; the Vihiga Sub-County office and the Nairobi Liason office.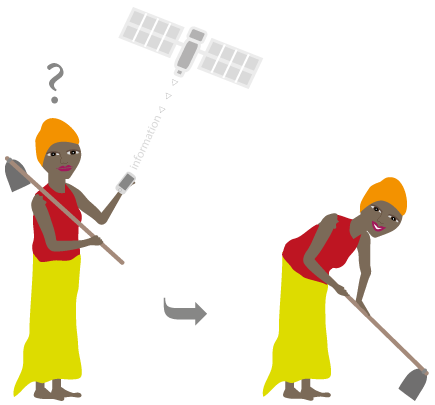 Enhancing Food Security in African Agricultural Systems with the support of Remote Sensing.
AfriCultuReS aims to design, implement and demonstrate an integrated agricultural monitoring and early warning system that will support decision making in the field of food security. AfriCultuReS delivers a broad range of climatic, production, biophysical and economic information, for various regions in Africa. AfriCultuReS applies geospatial science to sustainable agricultural development, natural resource management, biodiversity conservation, and poverty alleviation in Africa.
Comprehensive Survey of Earth Observation and Geospatial & Allied Technologies Private Sector in Africa.
The purpose of the study is to facilitate and inform the strategic interventions for EO industrial participation in Africa's sustainable development as articulated in the African Space Policy and Strategy. The Study will help the continent through the African Union Commission, African Space Agency and other relevant institutions and programmes to derive and pursue realistic pathways anchored on facts and figures in the quest for a strong and thriving EO and geospatial & allied technologies..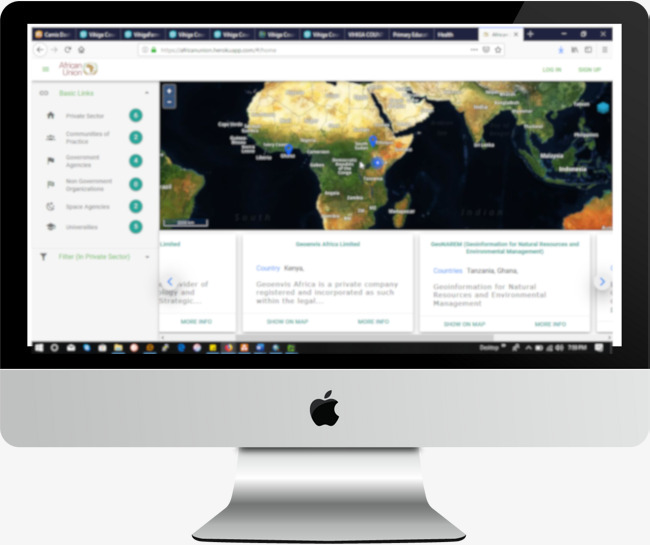 Development of A Comprehensive Business Directory of Earth Observation and Geospatial & Allied Technologies Stakeholders in Africa.
The EO/Geospatial Business Directory is a web map application having the following key components: A geo-portal displaying on a map all the private companies registered in the business directory and their geolocation. Listing of the other stakeholders – Academic/Research institutions, International organization and NGOs and Associations / Communities of practice.
Emuhaya Constituency Development Information System (CDIS)
Working closely with the Member of Parliament for Emuhaya Constituency, Hon. Dr. Wilbur Ottichilo, LocateIT developed the first-of-its-kind Constituency Development Information System (CDIS) in Kenya that majorly leverages on ultra-modern geo-information technologies. Proposing a Restoration Strategy for Mau Forest
Initiated as an in-house to demonstrate the role of GIS is natural resource planning and management, the project derived three empirically sound options that the Government of Kenya could pursue to cost-effectively and sustainably restore the Mau Forest. Unique aspects of the project include: use of high resolution historical and current satellite imagery to assess; and monitor forest loss patterns in the Mau; derivation of strategic options and budgets for phased restoration of the forest.